Creating more space in a home is something everyone is trying to do. But people living in smaller homes without as much space can benefit the most from tips and tricks like these. A loft ladder is an excellent addition to any small home with a loft or an attic. With this easy upgrade, you will save a lot of space without too much trouble.
Instead of building stairs that would take up a lot of room, you can add a simple loft ladder. The advantage of using loft ladder ideas is that it is more affordable. You will save a lot of money and have it installed much faster than regular stairs.
Soon enough, you will be able to enjoy your newly upgraded home. You will forget all about the process of installing the loft ladder and be able to enjoy your new space.
Using loft ladder ideas to save storage space 
Loft ladders are a popular choice in modern homes as they can be useful for many reasons. They have many advantages, one of which is that they save on storage space. With a loft ladder, you will easily access the upstairs area without sacrificing valuable floor space in your home. Your home will stay as walkable as it is.
Furthermore, your home will remain spacious and airy with a loft ladder instead of stairs. And the right choice of loft ladder may even improve your home's overall look. With a loft ladder and more space in your home, you can work on improving the storage space in your home.
A loft ladder can help for small spaces, as it will leave you with more room for storage. And the best part is that you can use all this extra space to add simple storage solutions. These simple storage solutions will help you have room for your items in a small space.
A narrow floor-to-ceiling shelf will help a lot without taking up too much space. You can use the space you would've used for stairs for adding storage solutions on wheels. A cart or a dresser with wheels can be easily moved whenever you wish to access the loft ladder.
And you can use the vertical space on the wall to add even more storage. This can include anything; you can use simple hooks for baskets or add a couple of open shelves.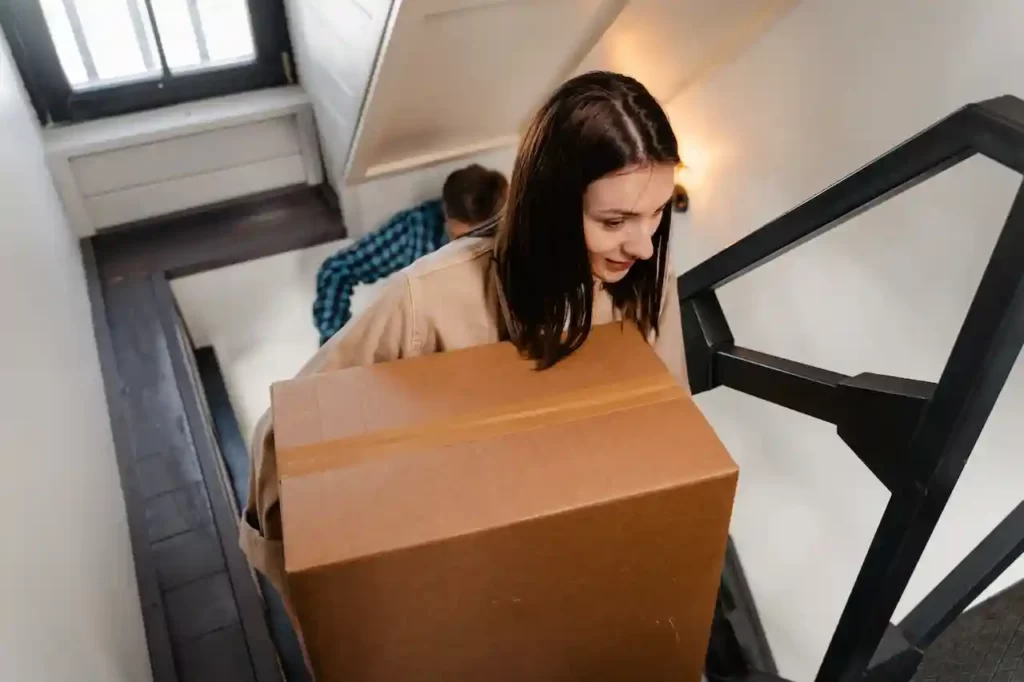 Using a loft ladder to utilize space in your home
All the available space is important when you live in a small home. You can make your home look bigger and brighter when you put a little thought into organizing the space in your home. With good storage solutions and excellent loft ladder ideas, your home will no longer feel small. You can use it in many different ways if you have an attic or a loft in your home.
However, when a space isn't easily accessible, we tend to overlook it. With the addition of a loft ladder, you can make this space functional. It will be just as accessible as any other room in your home. You will need to retract the loft ladder when you want to go up. Now that you've made that part of your home accessible, it's time to consider your options.
Empty spaces like these are great for adding a home office. If you work remotely, this will make your life a lot easier. You won't feel like you are constantly working when you have a separate workspace.
Besides this, you can use this space in your small home for storage. This can be especially useful when it comes to storing seasonal items. They will be out of your sight and safely tucked away until next year's season. You can easily keep anything from holiday decorations to seasonal clothing you know you won't wear until next year. Another option is to use the room as a home gym.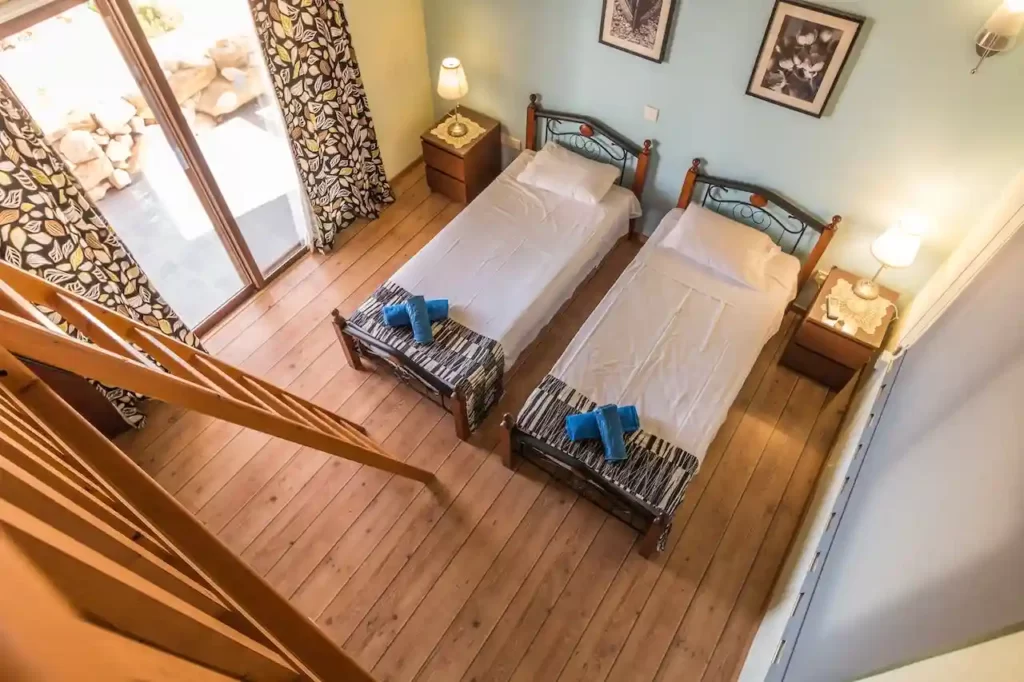 The classic and electric loft ladder
These are some of the best space-saving loft ladders, as they are convenient. A classic loft ladder is installed in the ceiling. When you want to use it, you just have to retract it from the ceiling. You can choose a hatch that matches the color of your ceiling. This way, the ladder will basically be invisible. They won't be in the way when you walk through your home. These are the best options for small spaces where you can install a ladder hatch.
Besides the classic loft ladder, another great option is an electric loft ladder. If you want to add something a little more modern, an electric loft ladder is for you. This ladder is the same design as the classic loft ladder.
However, an electric ladder is operated by a remote control. In other words, you can open the loft ladder with just a click of a button. An automatic opening like this will help save you from even more physical work. A concertina loft ladder can be another option for your small home. Because of the installation process for both of these loft ladders, this may not be a good choice if you rent your home instead of owning it.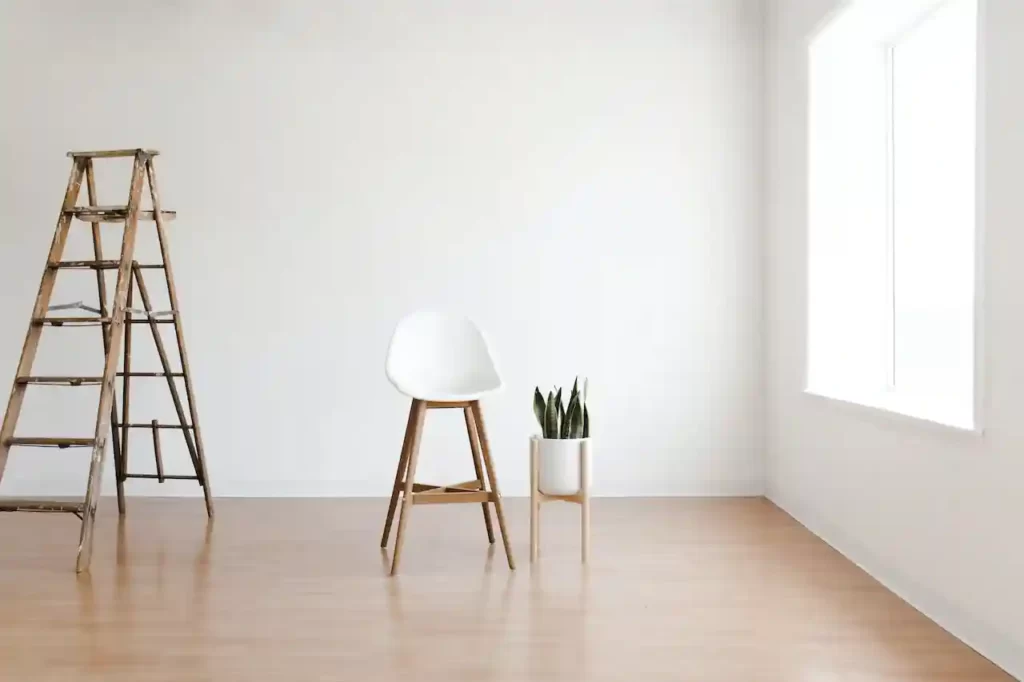 How to choose a loft ladder
Choosing the correct loft ladder for a small space can be tricky. This is because different types of loft ladders can work better in different spaces. Before you choose the loft ladder for your home, see whether a loft ladder can safely be installed. If you can't add a loft ladder to your home, you can choose from one of the many other ladder options.
An electric loft ladder is the best option in a small, modern home. This option takes the regular loft ladders to the next level. You can choose the loft ladder based on a couple of things.
Firstly, dimensions are the most crucial factor. You want to add a loft ladder that doesn't take up too much space but can still be functional. Besides the actual size of the ladder, you need to measure the space for the ladder hatch.
Once you've measured the dimensions correctly, you can choose the material for your loft ladder. You can choose between wooden and metal loft ladders for your small home. The weight of the loft ladders can be light if made from metal. Wooden ladders are usually heavier. This is something to keep in mind when buying the loft ladder.
The weight of the loft ladder is vital for it to be installed correctly and safely. Also, consider the weight of the items you will carry up the loft ladder. A metal ladder is the best option for carrying heavy objects. When choosing materials, you can also consider the style of your home. A wooden loft ladder will work great in your home if you love a more rustic style.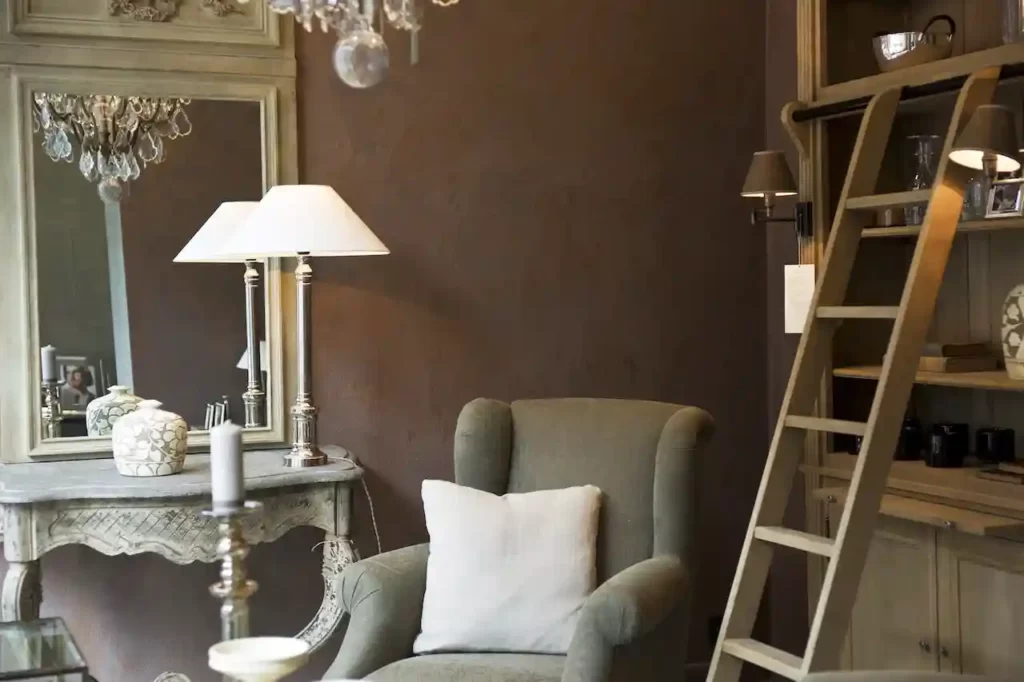 Other options besides a loft ladder
When adding a loft ladder is impossible, there are other ways you can utilize this space. You don't have to spend time or money installing the loft ladder if it can't fit into your home. These other options can be beneficial if you still rent. That's because you will have clear access to every room in your home without doing any extensive construction work. You can use a regular ladder which you can bring out whenever you need to access the high areas in your home.
You can use the library ladder for much more than reaching high shelves. In your home, it can be used for reaching your loft or attic. What makes this ladder unique is that it is connected to a rail. This makes it easy to move left and right. Now, you can move the ladder safely to reach the high area. You don't have to worry whether the ladder is secure because it will always be connected to the rail.
An excellent choice if the door to your attic is in the middle of the wall. You can easily move the ladder away once you don't need to go up anymore. This may not be as great an option as regular loft ladders, but they are the next best thing.
To sum up
As we can see, loft ladder ideas can be a fantastic addition to any home, but mostly a small one. With these ideas, this area of your home will become easily accessible. The attic or loft area will seem like any other homeroom. Installing a loft ladder is easy and simple. And, best of all, it won't take up too much of your time or money.
Ultimately, you will be more than pleased with the final result. You will have more room to walk around your home without sacrificing the accessibility of the upstairs area of your home. Overall, you will be grateful you went the extra mile to make your home more spacious and organized.
---
Image credits – Photos by Pixabay, Andrew Neel, Max Vakhtbovych, and MART PRODUCTION on Unsplash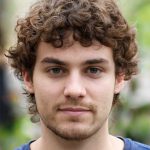 Joseph is the owner of LadderGeek. He is a home remodeling enthusiast. He has created this blog to share some of his knowledge on Ladder and accessories.