As a proud owner of a step ladder, you should always be concerned about ladder inspections. Regular ladder inspection and maintenance ensures you use your ladders safely and avoid any form of accidents and ladder damage.
Do Step Ladders Need to Be Inspected?
As a ladder owner concerned with safety, the first step to guaranteeing ladder safety is to ensure you consistently carry out pre-checks and inspections on all ladders and ladder accessories.
Simply put, if you are yet to get the go-ahead from a professional regarding any ladder, or you have any doubts about a ladder you intend to use, refrain from using it and find a better alternative. This is because many defects that result in fall accidents usually are unnoticed till they cause fatal injuries. 
How Often Do Step Ladders Need to Be Inspected?
Regular inspections should be done by a professional and should take place every 3 to 6 months, which will prevent slow but eventual degradation of your step ladder.
While 3 to 6 months is ideal for inspection, if you perform a high-intensity task with your ladder, you may need to carry out inspections sooner. The general idea is the more work you perform on your ladder, the more frequently you should inspect it.
Portable Ladder Inspection Checklist
According to the information on the website of The Department of Health and Safety, ladder inspections should be done before you climb onto the ladder and when you change the ladder location.
For instance, if you are painting high walls outdoors, you must ensure you inspect all the joints and feet of the ladder for dents or cracks before you climb, and after moving the ladder to paint another area, inspect the feet again to make sure they are perfectly balanced and offer the necessary grip. 
Let's take a look at a pre-check and checklist to help you perform a complete inspection of your ladder before you climb:
Examine the ladder stiles
Before climbing onto a ladder, ensure that the stiles have not been cracked or bent as this could result in a total ladder collapse. 
Inspect the ladder feet 
Ladder slip is one of the leading causes of ladder accidents. When the feet of your ladder is worn out, cracked, or missing, the chances of your ladder slipping are significantly higher. 
Inspect each ladder rung
Ladder rungs provide support and balance when climbing, and so if the rungs on your ladder are loose, bent, or cracked, you run the risk of having the rung give in when you're halfway up. 
Examine the ladder's locking bars
Before climbing your step ladder, ensure that the locking bars are in perfect working condition. These locking bars help hold your step ladder in place and ensure the ladder remains balanced. 
Inspect the platform
If you intend to use a platform step ladder, you must inspect the stepladder's platform for any signs of deterioration or damage. After ensuring the locking mechanism is in perfect condition, the platform is another aspect of the step ladder that you must properly inspect.
In some cases, the platform provides a source of support to carry out different tasks. And so, you must check to see if the platform's mechanism is still in great condition. Any worn-out, missing, or damaged component could result in a ladder collapse.
In a work setting, ladder inspection must be strictly done to avoid any form of litigation. Employers are required by law to ensure every equipment and tool used is properly inspected and maintained over time. If during the process of using a detected ladder, the employer is liable.
To avoid this, employers must take regular inspections seriously and ensure their workers are properly educated on ladder inspections and the safest way to use these ladders. 
Related: Do Step Ladders Need to Be Footed?
Do Ladders Need to Be Inspected in Wichita, KS?
Ladder owners in and around Wichita must ensure they imbibe the culture of performing regular ladder checks in accordance with ladder safety guidelines in Wichita.
According to details on the Occupational Safety and Health Association website, there are strict penalties for ladder inspection negligence in Wichita. This includes companies and individuals that do not carry out proper ladder maintenance and inspection, thereby leading to the injury whether fatal or minor of anyone using the ladder. 
Do Ladders Need to Be Inspected Near Kansas?
Before you can carry out any roofing projects independently near Kansas City, you are required to ensure your ladder has been properly inspected by a professional ladder inspection company. This is usually done to ensure that construction site accidents are reduced and that efficiency in utilizing ladders is optimized.
Reputable construction companies near Kansas invest heavily in getting high-grade ladder equipment and employing professional inspectors to perform routine inspections on all construction ladders. All construction, painting, and roofing companies must abide by OSHA regulations in Kansas. This will not only give them the right to utilize ladders in Kansas, but the ability to do so safely. 
Who Can Inspect a Ladder?
Now we have covered in detail the importance of ladder inspections, it is left to determine who can perform these inspections.
OSHA states that ladder inspections must be conducted by a ladder professional that is not only competently trained in fixing different ladder parts but is also competent in ladder safety. A ladder professional is one who has all the necessary technical knowledge, experience, and expertise regarding ladder work.
Conclusion 
Ladder inspection is a big deal and must be treated as an important aspect of ladder safety. As the owner of any construction company, it is your obligation to ensure that you are providing a safe working environment by providing safe equipment for your workers.
One option to ensure this is always the case is to create a quality control unit that will be tasked with the responsibility of consistent ladder inspections, and the inspection of other tools and materials. If you cannot afford this unit, however, outsourcing the job of ladder inspection to any professional contractor is the next best thing.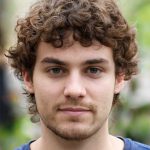 Joseph is the owner of LadderGeek. He is a home remodeling enthusiast. He has created this blog to share some of his knowledge on Ladder and accessories.