Renting equipment for your home improvement is cost-effective compared to acquiring your own. Finding a company with a vast inventory can help you find the type of equipment you want.
There are several ladder renting companies in Houston and with a wide selection. Finding the right ladder can help you to complete the intended task without wasting time and money.
Some of the common ladders for rent are stepladders and extension ladders. Other rental equipment include ladder jacks, boom lift, push around lift, scissor lift and more.
Ladder Rental in Houston
So then, let's dive into ladder rental in Houston, the rental cost and the advantages of renting from some of the popular companies in Texas.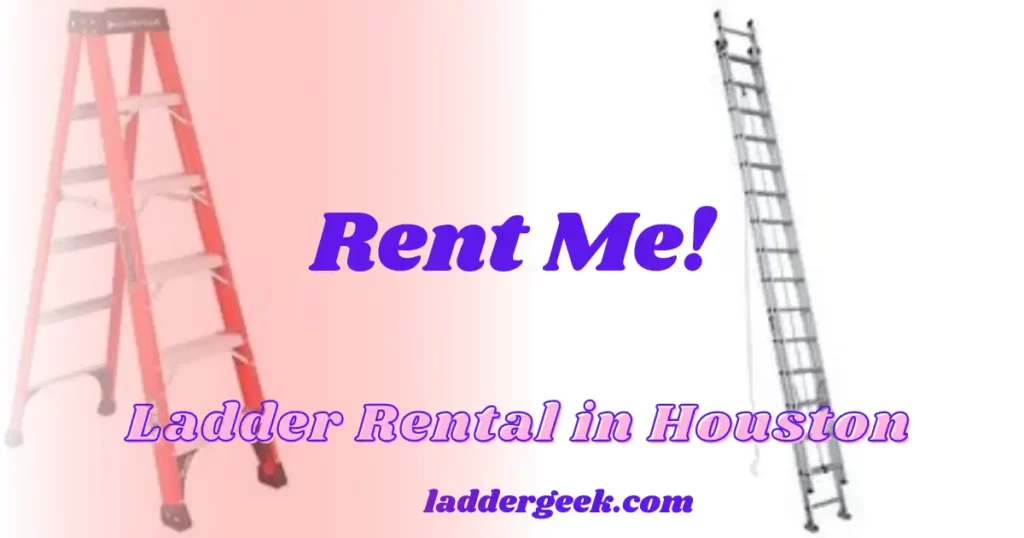 20 ft. Step Ladder Rental
A 20 ft. ladder is a heavy-duty tool designed for construction and industrial use. This ladder holds only the weight of a single person and that of the tools that will be used.  
There are certain safety precautions that a user should observe when using this or any other type of stepladder.
This is what you should avoid.
Don't overreach instead move the ladder when needed.
A stepladder is designed for one person so don't overload it.
Don't climb, stand or sit on the top of your stepladder.
Your stepladder shouldn't lean against a wall instead use a straight ladder if that is how you want to work.
Don't pull or push your stepladder sideways.
You shouldn't use a portable stepladder longer than 20 ft or a single ladder over 30 ft.
You can get the 20 ft. stepladder from any of the ladder rental in Houston including the following companies.
Sunbelt Rentals Houston
Sunbelt Rentals in Houston has made renting great equipment such as a ladder an easy task. Here is why:
The company has a vast inventory ranging from landscape equipment, mobile elevating work platforms and more.
Its equipment whether its small tools or earthmoving equipment are readily available.
Its ladders are easy to use and reliable.
Sunbelt offers both pickup and delivery of the equipment that you need.
The company has over 950 locations and offers over 14,000 tools on a daily, weekly and monthly basis and depending on the customer's location. Visit https://www.sunbeltrentals.com/ to rent ladders and other tools.
United Rentals Houston
The equipment rental company offers a variety of ladders for a number of jobs. These include stepladders, straight ladders and the combination.
Here is why you should consider United Rentals Houston when sourcing for equipment.
It has a wide range of ladders in terms of height, materials and styles.
United Rentals Houston ladders are reliable.
The company offers alternative solutions where a ladder is not the appropriate piece of equipment for the job at hand.
Like other equipment rental companies, United Rentals offers its ladder per day, week and month. The rental rates are set based on the customers' location. Visit https://www.unitedrentals.com/ for renting ladders and other tools.
Herc Rentals Houston
The Houston-based rentals company offers a wide variety of premium rental equipment. Renting equipment from Herc Rentals Houston has added advantages.
The company ensures that the required ladder is:
Available when the customer needs it.
Its ladders as well as other rental equipment perform as promised.
It offers unsurpassed customer service at any time.
Its selection of ladders can help you safely reach higher heights. These include fibreglass ladders with outriggers, cages, ground cue indicators guardrails and slip prevention legs and more.
The rental rates per day, week or month are based on the customers' zip code. Visit https://www.hercrentals.com/ for more information.
Conclusion
A stepladder is an important tool that can help you reach high places easily. It can help you perform your home improvement project such as painting or replacing your roof.
However, it's important to observe certain safety precautions when working with a stepladder to avoid accidents or injuries.
You can find a 20 ft. stepladder in some of the ladder rental in Houston such as Sunbelt Rentals, United Rentals and Herc Rentals among others.
Aside from this stepladder, these companies ensure that customers get the type of equipment they need when they need it. Their rental equipment and tools are reliable, easy to use, and several alternatives in case a ladder is not the ideal tool.
Rental ladders are charged per day, week or month based on the job location. Further, companies deliver and pick their equipment once the project is complete.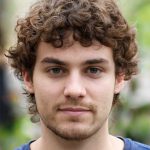 Joseph is the owner of LadderGeek. He is a home remodeling enthusiast. He has created this blog to share some of his knowledge on Ladder and accessories.