Remember that old wooden ladder sitting in your basement? Don't you think it's better you find some use for it instead of letting it gather dust? If so, there's a good chance you'll enjoy the article we've prepared for you today. In it, we'll show you some neat alternative uses for the item in question.
You'll be amazed how this simple household item can be transformed into many useful things. Whatever you turn your old ladder into surely beats throwing it away. So, without further ado, let's see the 7 alternative uses for a ladder. Stay tuned! 
#1 A DIY Wardrobe
As we've said, fetch that old ladder from your basement and take a good look at it. If it's in good condition and doesn't smell of mold or something, you can make a DIY wardrobe in a few easy steps. Guess you've never imagined that you'd see it inside your bedroom for good, but that's how things stand. Anyway, you'll need to gather some ingredients to make this happen: 
An old broomstick. 
Two wooden boards. 
Some screws. 
A drill. 
A screwdriver. 
Got everything ready? Okay, let's begin. You'll want to divide the ladder and fix it up with two wooden boards between the sides that will act as shelving. At the top, you'll put the broom handle from which you'll be able to hang clothes. Once you're done, there's nothing left to do than to brag to your friends about how imaginative of a DIY person you are. Just kidding, enjoy your new makeshift wardrobe!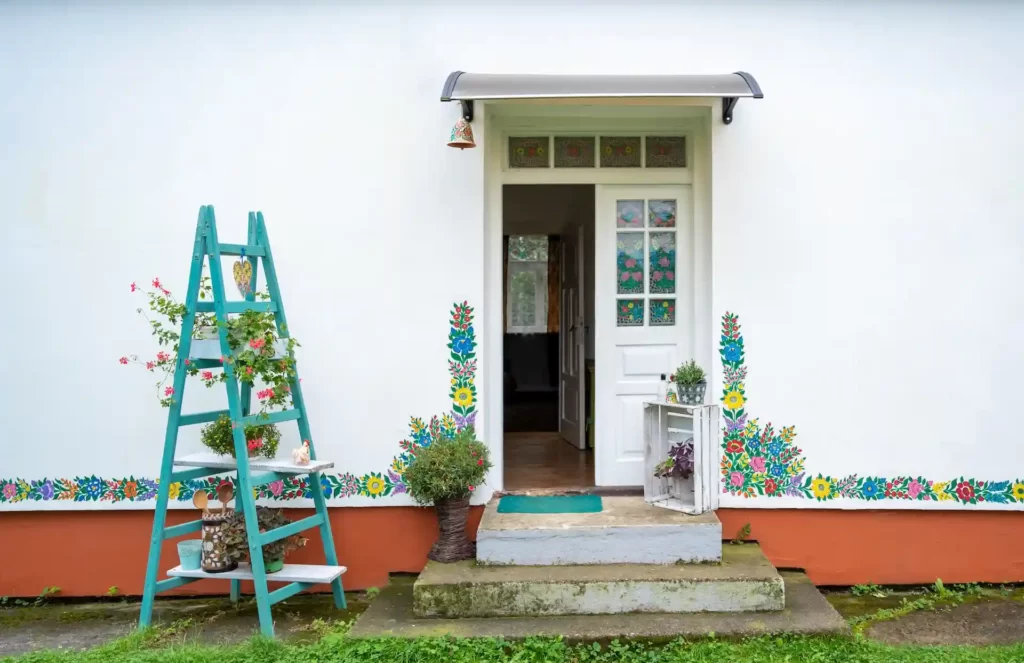 #2 A Nice DIY Bookcase 
Are you a bookworm with a thing for DIY setups? If so, you're going to adore this idea. For this, you'll only need a couple of wooden boards and some good old imagination. Anyway, what you're going to do is to put the board between the pegs and fix them in place. There you have it, a neat place to store a portion of your (we assume) legendary book collection. 
#3 A Place To Hang Your Towels
Are you having a hard time figuring out where to put some hooks to hang towels from inside your bathroom? If you're silently nodding your head, we've got a simple suggestion you'll find pretty useful.
That's right, you can just place your one-sided ladder against the wall and use it as a mobile towel rack. That way, you'll never get bored with your bathroom setup since you'll be able to change it without much effort by simply moving the towel rack around the place. Of course, don't forget to give it a good, thorough cleaning session first. Speaking of which, here's how you'll clean an aluminum ladder. 
#3.1 Cleaning An Aluminum Ladder
Okay, as we've said, before you continue to turn your ladder into a towel rack (or anything else, for that matter), it would be quite all right to do some cleaning. Therefore, here we'll show you how to clean an aluminum ladder. 
You'll want to begin with a scrub. That's right, in order to do away with surface dirt, you'll need to do some scrubbing. You'll only need a piece of cleaning cloth and a bucket of warm water & soap combo. Now, if you've stored them someplace where dirt ain't a surprising guest (outside, garage, etc.), there's a chance you'll need to use a stiff brush first to really handle the dirt buildup on the nooks and crannies. 
Okay, so are you done with scrubbing? Good. Next up, you'll need assistance from an acid cleaner. Most probably, you'll be able to find it inside your local DIY store. If, for some reason, they don't have it, use a household remedy in the form of vinegar.
Anyway, soak a piece of cloth in your solution of choice and rub the surface of your trusty ladder. You'll need to leave like that for about 10 minutes. Also, you'll see that the acid will start to lift the oxidization from the surface of your aluminum ladder.
Of course, if there are some so-called stubborn spots, don't hesitate to help the solution with a stiff brush. Lastly, you'll want to use a clean cloth and do away with the cleaning solution (or vinegar) and lifted oxidization. 
That's about it! Your aluminum (single-sided) ladder's all ready to become whatever you want it to be! 
#4 A Place To Keep Your Mug Collection
Trust us; there isn't a unique way to hang your mug collection than adding some hooks here and there to your old ladder. Now, of course, it's not like you can't re-purpose this setup if you ever get bored with your mug collection. We doubt that it will happen, but know that you hang just about anything from your DIY transformed ladder. 
#5 A DIY Bedside Nightstand
Do you happen to have that little ladder that has about three to four steps (a weird way to spell stepladder)? If so, you can easily make it into a cool DIY bedside nightstand. Basically, you don't have to do anything except clean it and place it next to your bed. Simple as that!
Now, if you've got a 2-story bed, maybe you could use a ladder of ordinary height to… Nah, that just sounds a bit on the absurd side. Oh, and since we mentioned a stepladder, here's how it differs from an ordinary ladder.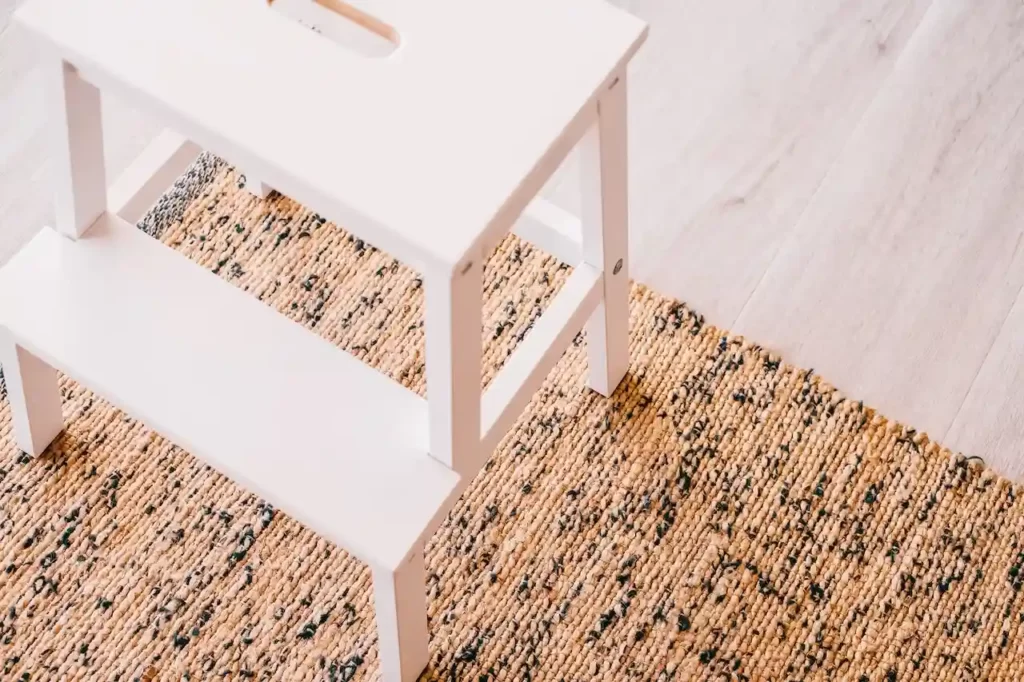 #6 Shoe Organizer, Anyone?
We've talked about collections earlier, but we still haven't mentioned your pricey shoe collection. That's all about to change. You're correct; transforming an old ladder into a state-of-the-art shoe organizer is one of the simplest methods you can utilize. Grab a couple of wooden boards that are a bit wider than the space between the steps of your old ladder and fix them up there.
You might also want to give the whole thing a nice finish. Maybe you'd want to paint it dusty white? Just a suggestion. Also, if your shoe collection's so big that it can't fit as a whole on your DIY ladder stand and you don't have a spare closet, you might want to think about renting some storage space; advise the professionals at Verified Movers. Even though it sounds a bit strange, many people do this to store certain items that just won't fit their home's storage space.
#7 Last But Not Least – Outdoor Lighting
Out of 7 alternative uses for a ladder we've shown you today, this might be the most audacious one. Why? Well, you'll need to show some good household-repair-and-craftsmanship skills to get this done.
So, what's the deal? You'll want to hang your old, wooden single-sided ladder from the ceiling of your outdoor patio space. You can do this by installing some hooks and using a chain to hang the ladder. And it is from the ladder that you'll hang some vintage lanterns or something familiar. Doesn't it sound cool? Make sure you do everything correctly, so your dinner party stays safe.
Okay, that's about it for the 7 alternative uses for a ladder. Now we'll show you how to care for your ladder so that one day you can use it as one of the things we've shown you upstairs.
Related: Best Ladder for Hanging Christmas Lights
BONUS: How To Maintain & Care For Your Ladder?
In order to reward your patience, we've selected some of the basic tips on ladder care & storage that you'll find quite useful. So, shall we begin?
Avoid Storing Your Ladder in Bad Conditions (Heat, Dampness, etc.)
That's right! When you're storing your ladder long-term, you'll need to make sure that the storage conditions are optimal. Also, you'll want to ensure that the item in question is safer from all weather conditions that could potentially cause it some harm. 
If you're dealing with a wooden ladder, you'll want to store it in a well-ventilated storage room. It will need to be away from dampness or extreme sources of heat. 
If you're dealing with a fiberglass ladder, you shouldn't expose it to extreme temperatures. Also, you don't want to use a ladder that has been exposed to extreme heat or fire ever again.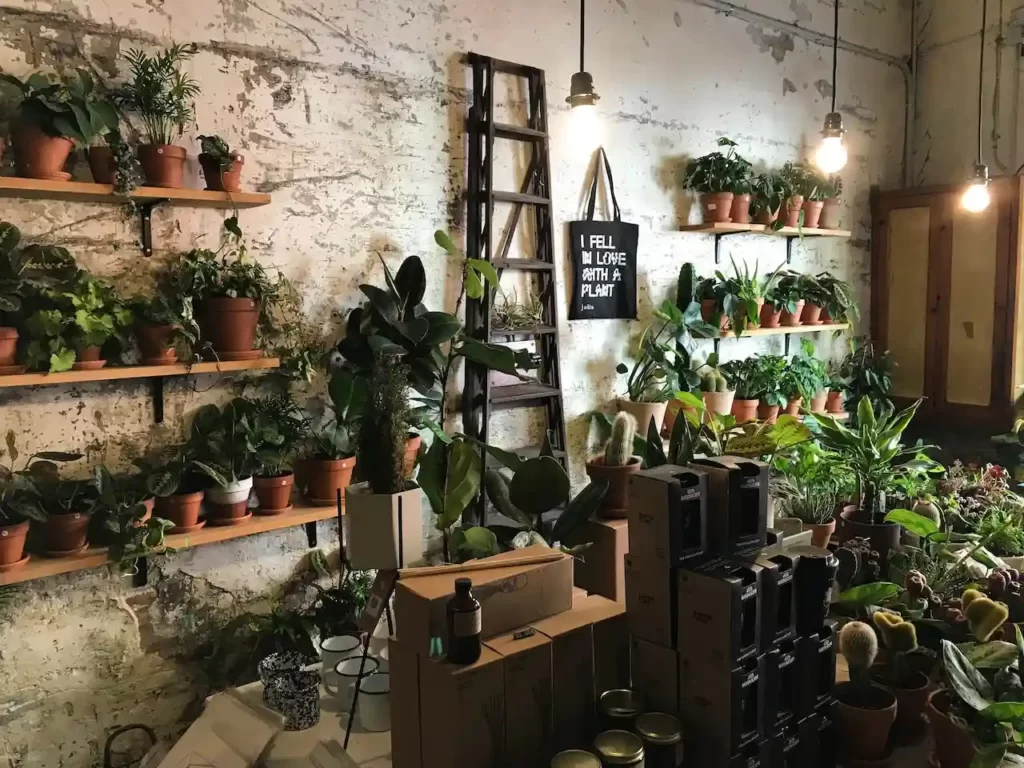 Horizontal Storage
If you're storing your ladder in a hanging position, hang it in a horizontal position on a rack or wall mount, and prevent sagging by making sure that the item is supported every two meters. 
Painting Tips
Here's the thing: you should never try to re-paint a wooden ladder in order to hide rot or cracking. Needless to say, you'll prevent ladder-related accidents since this can be very dangerous for the user. Instead, find another purpose (one of the 7 alternative uses for a ladder) for it. In order to preserve a wooden ladder, use a clear sealer or a wood preservative.
Final thoughts
That's all we've planned to share with you in this piece on 7 alternative uses for a ladder. To conclude, always give yourself time to think before throwing your old, once-trusty ladder away. As you could've read, there are many things you can do with the object that isn't so obvious at first sight. 
---
Image credits – Photos by Liana Mikah, Piotr Musioł on Unsplash and Vie Studio, Oleksandr Sapaiev on Pexels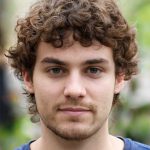 Joseph is the owner of LadderGeek. He is a home remodeling enthusiast. He has created this blog to share some of his knowledge on Ladder and accessories.