Most homeowners love giving their property a new fresh coat, installing a few missing shingles or fixing a leaking ceiling. Starting and completing such an undertaking gives them a sense of power, success and pride.
Getting the right construction equipment is however one of their biggest challenges. Most of the property owners debate about renting verse owning a tool such as a ladder, lawn, saws and more.
Buying and maintaining equipment can be costly but it's cost-effective in the long run.
On the other hand, renting equipment is less costly especially when performing an unrepeatable activity or one that takes a few days.
Ladder Rental in NYC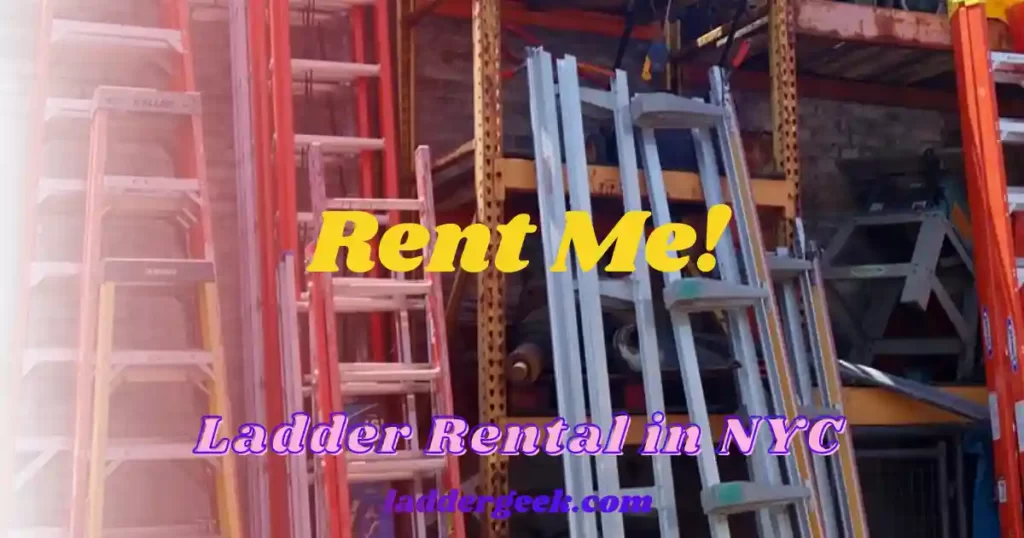 So then, shop for a ladder rental in NYC and you will enjoy the best experience when working with the equipment because they are well maintained and less costly.
Here are more reasons for renting tools over purchasing one.
Why is Renting a Ladder in NYC Better than Owning It?
At times, deciding whether to rent or buy a tool like a ladder can be difficult. It's complicated because owning a ladder brings along additional costs in form of repair and maintenance.
Storage is another source of headache because some ladders are retractable while others are not. Also, such a big tool can't fit in a tiny garage and thieves can help themselves with it when you leave it laying outside.
Renting a ladder is definitely the right direction especially when undertaking a small home improvement that takes a few days. Owning a tool that you don't frequently use such as a ladder is purely tying up your money.
However, you can buy one if you use it regularly instead of renting or borrowing one from your neighbours.
Types of Ladder Rental in NYC
A ladder is one of the must-have tools when engaging in a construction or renovation project. The equipment helps you reach certain heights that you can't when standing on your feet or stepping on a stool. There is a wide selection of ladders in terms of sizes and shapes.
Here are some types of ladders for rental in NYC.
Step Ladder:
This is people's most favourite and popularly available type of ladder for rental. The majority loves it because it's self-supporting so you don't have to worry about falling off.
It also has anti-skid material on every rung to prevent slipping when working or climbing up or down. However, this is a short ladder that you can't use when working on higher surfaces.
Extension:
This model plays a crucial role that a step ladder can't. An extension ladder can help you reach greater heights such as rooftop, high walls, or a house exterior.
The ladder is longer because it has a base and a fly component that a stepladder doesn't have. Storage is the only challenge of owning an extension ladder.
Multi-Purpose:
The hybrid version combines the step-up ladder and the extension ladder. This minimizes the weaknesses of using either of the two ladders while taking advantage of their strength. A multi-purpose ladder allows you to work on various heights.
Extension Ladder Rental NYC
There is a wide selection of extension ladders. The most common ones are made of either fiberglass or aluminium.
Fiberglass Ladders vs Aluminum Ladders
Most rental companies provide fiberglass ladders because of their strength. Aluminium ladders are also strong but are of lower grade compared to fiberglass. They can also bend easily when the grade is exceeded.
The fiberglass extension ladder is also weather resistant compared to the aluminium one. You can also work safely around power lines with a fiberglass ladder because it's resistant to electricity but not an aluminium one.
Additionally, a fiberglass ladder is heat resistant and doesn't lose its strength when you use it during hot weather or when they get hot.
Aluminium ladders on the other hand are lighter than their fiberglass counterparts. This makes them more portable for individuals moving from one site to the other. Further, the cost of buying or renting an aluminium ladder is lower than a fiberglass ladder.
Based on these advantages a fiberglass ladder is a better option and ladder rental companies in NYC rent it on a daily, weekly and monthly basis depending on the job location.
Ladder Rental Companies in NYC
Now you know that renting a tool is more cost-effective than owning. You also know different types of ladders and the two common extension ladder materials. The thing you need to find out is where you can rent these tools in NYC.
Here are the top three ladder rental companies in NYC. Each company has unique features that make it stand out from its peers.
Total Tool Rental Center
The ladder rental company is located in Brooklyn and provide a vast array of tools. Here is why you should consider Total Tool Rental Center when sourcing for a stepladder or extension ladder.
It offers convenient delivery and pickup of rented ladders in all five boroughs and surrounding areas.
It has an extensive inventory of rental ladders and accessories.
Its team offers comprehensive advice when renting a tool such as a ladder.
Aside from renting the right tools and equipment, the company offers repair services for your own or rented items at affordable prices.
Total Tool Rental Center is an authorized dealer for various major brands.
Visit https://www.totaltoolrental.com/ to rent ladders.
New York Ladder & Scaffolding Corporation
The New York-based equipment rental company offers a line of services that includes a ladder for rental, suspended scaffolding, sidewalk sheds and bridges among others.
You should consider New York Ladder & Scaffolding Corporation when sourcing for a stepladder or extension ladder because of the following reasons.
It offers ladders for rental for both short-term and long-term projects.
Its team offers professional advice to help you avoid unsafe renovation projects.
The company reviews the building code with you when renting a ladder or any other tool to avoid expensive penalties when remodelling your property.
It offers equipment pickup and delivery services, erecting and dismantling for individuals, small businesses, construction companies and general contractors. 
Visit https://www.newyorkladder.com/ for more details regarding ladder rental in NYC.
Rent a Tool NY
The New York-based equipment rental company rents, sells and delivers equipment. You can rent a tool per day, week or month based on your project.
You should consider Rent a Tool NY because of the following reasons.
It's more flexible even though it's a small tool rental company.
The company offers a wide variety of professional equipment for rental such as ladders, scaffolding and more.
Rent a Tool NY delivers and picks aerial equipment on hire from your location.
Its services cover your entire tool rental needs including a forklift truck driver.
It provides excellent customer service and its team of professionals are friendly.
Visit https://rentatoolny.com/ to rent ladders.
Takeaway
A ladder is an important tool when undertaking home improvement. Renting the equipment from a ladder rental in NYC cost less when you don't frequently use it.
Owning is also beneficial when carrying out a project that will take longer or when you will need to use it regularly.
Fiberglass extension ladder although heavier and expensive is sturdy, weather-resistant and heat resistant.
You can rent the equipment from either Total Tool Rental Center, New York Ladder & Scaffolding Corporation, or Rent a Tool NY.
You can also contact these ladder rental companies for professional advice such as the building code.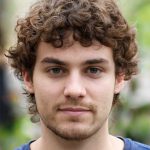 Joseph is the owner of LadderGeek. He is a home remodeling enthusiast. He has created this blog to share some of his knowledge on Ladder and accessories.